Empower SOC analysts and threat researchers with the freshness, factors, and fidelity they need to conduct conclusive domain and IP threat investigations. Run a free URL scan for malware, phishing and risky sties.
Be the apex predator of every hunt.
Assess any URL, domain, or IP
Easily investigate the cyber threat intelligence for any host on the internet.  Check website safety or an IP reputation with a simple search.
Get an instant risk score and verdict
Know exactly what level of threat a host poses with threatYeti's calculated risk score from 1.0 to 10.0, based on advanced web reputation models.
See threat factors and categories
Understand factors that contribute to the risk score calculation, and clear content categorization from AI classification.
Unleash your inner beast.
Level up junior analysts instantly with effortless threat verdicts that make your security team stronger and more mature.
Do more investigations by moving around less. Save time with one-click corroboration from other domain intelligence services and OSINT sources.
Reduce fatigue by freeing analysts from the monotony of evidence collection. Get a definitive summary of every host's threat factors.
Threat Rating
One number is all you need. In addition to passive traffic monitoring, thousands of passive and active factors go into calculating a host's threat rating. The result is a high-fidelity, color-coded numerical rating that brings total confidence to every decision about a host's risk to an organization.
Categorization
threatYeti gets smarter with every search. Using a combination of advanced NLP, skip gram and statistical analysis, alphaMountain's host categorization model is constantly learning. The result is rock solid content categorization that removes the need to see for yourself what a site is all about. Less clicks to risky sites means a safer, faster hunt – every time.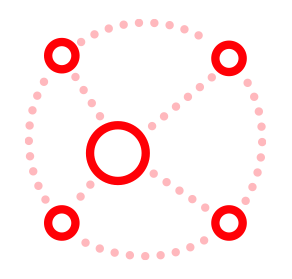 Related Hosts
Context is king here at alphaMountain. Related domains, their threat ratings, categories and IPs are all calculated and presented in one place. This gives you an unambiguous view into the relationships and activities taking place on any host so you get the full picture in which to spot any suspicious artifacts. 
Add threatYeti to your hunting kit.