Fresh Threat Intelligence for Stronger Cybersecurity
Strengthen your cybersecurity products and programs with domain and IP threat intelligence that's fresher and faster than any other source.
Threat Factors
Indicators contributing to risk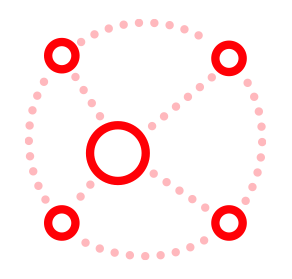 Related Hosts
Shared IP, links, redirects, certificate
Impersonate Probability
Cyber squatters, phishing detection
Other Research Data
Popularity, language, whois, etc.
alphaMountain malicious and suspicious verdicts are integrated into the VirusTotal URL query page.
View alphaMountain riskScores embedded into your investigations in the Cisco SecureX platform.
Pivot from splunk log data to built-in alphaMoutain categorization and riskScores.
Within a Maltego investigation enrich the data with alphaMountain content categories and risk assessment.
Located near Salt Lake City, Utah, Alpha Mountain AI, Inc was founded by cybersecurity industry veterans, bringing experience ranging from Fortune 500 security companies to start-ups.
We are bringing together our experience building world-class web categorization and URL classification, security analytics and reporting, web filtering, and artificial intelligence and machine learning to create the most advanced internet security products worldwide.